Day in the Life of a Travel Nurse Practitioner (NP)
With the recent pandemic of Covid-19, the majority of people have become familiar with travel nurses. These are registered nurses that work 13-week contracts out of town in hospitals with the most urgent needs. As a nurse practitioner, there is similarly an opportunity to travel for work. However, it may look a bit different than traveling as an RN.
Traveling NPs can provide coverage for as little as one day to as long as one year. They can be travelers on the side, part-time, or full-time.
Travel NPs have the chance to work in new environments, alongside other healthcare providers, which can allow them to expand their knowledge and learn new skills. Traveling as an NP is called locum tenens.
What is "Locum Tenens" for Travel NPs?
Locum tenens is a Latin term that means "to hold the place of." Traveling nurse practitioners are often called locum tenens NPs because they are temporarily providing coverage to a facility. They typically travel outside of their home city or state to treat populations in need.
Locum tenens started as early as the mid-1800s when physicians had to travel on the frontier to see their patients. The need for traveling physicians grew in the 1900s when the federal government allocated funds for Native American health. It continued to grow in the recent decade when the US Department of Defense paid nearly $50 million to contract locum tenens physicians.
Today, rural communities are in constant need of traveling NPs to increase access to healthcare.
Due to the physician shortage, there has been an increased demand for nurse practitioners. As the NP profession has grown to more than 325,000 in the United States, the availability of NPs for the traveling world has been utilized. Presently, thousands of nurse practitioners, physicians, and physician assistants contract with locum tenens companies. According to Locumstory.com, more than 90 percent of all US healthcare facilities use locum tenens providers every year.
How to Become a Travel NP
The first task in becoming a traveling NP, is to connect with an agency that contracts locum tenens work. Through the agency, the NP will have a recruiter that serves as the liaison between the worksite and the NP. The recruiter will learn about the NP's desires such as preferred location, type of facility, pay, and shift schedule. With this information, the recruiter will present the NP with job options that match their requests.
Some sites require an interview with the NP. This is usually a phone interview to assess the level of experience and to make sure the company and NP are a good match. Once an NP and the site agree to work together, the agency constructs a contract for both parties to sign.
Then, the agency has a team in place to assist with applying for state licensure. The NP will need to apply for both an RN and NP license in the new state. Thanks to the Nurse Compact License agreement, some states allow reciprocity between the multistate RN license. In that case, the NP will only need to apply for the new NP license.
The agency will then assist in credentialing for the assignment. Peer references are needed for credentialing and access to an updated CAQH profile. The agency also provides malpractice insurance. Once the NP is cleared to start the assignment, travel and housing are arranged and paid for by the agency.
Workplace Settings for Travel NPs
Traveling NPs are hired to work in various types of healthcare facilities. Travel NPs specialties can range from family practice to psychiatry to hospitalist. They may be covering a healthcare worker's maternity leave, vacation, family medical leave of absence, retirement, or another vacancy.
The following are types of settings a travel NP may work in:
Hospitals
Doctor's Offices
Multi-Specialty Group Owned Practices
Community Health Centers or Federally Qualified Health Centers
Home Health
Veteran Affairs
Military Bases
Correction Facilities
Urgent Care
Employee Health or Occupational Health
Indian Health Services
Retail Clinics
Telemedicine
Hospice
Insurance Assessment Offices
Vaccine Clinics
Outpatient Surgical Centers
Behavioral Health Centers
Substance Abuse Clinics
Nursing Homes
Rehabilitation Centers
Rural clinics
Required Skills and Knowledge of a Travel NP
It is essential that travel NPs are board-certified in their specialty and that they have prior experience working as a nurse practitioner. Facilities that hire locum tenens NPs are expecting a clinician that is well trained and an expert in their field.
Travel NPs need to be competent in their skills of taking histories, physical examinations, differential diagnoses, ordering appropriate diagnostic workups, health maintenance, pharmacology, and treatment planning. They must be confident in performing specific skills related to their specialty.
Orientation at the site is often brief, only lasting a few hours to a few days. As a result, travel NPs should be quick learners. They are expected to be able to work independently, and may sometimes be the only provider on site.
Being computer savvy is also a necessity. They should be able to learn the new electronic health record (EHR) system pretty easily and are expected to complete documentation within 24 hours of seeing the patient. They will have to e-prescribe medications and order all tests on the EHR.
Additionally, travel NPs should be flexible. Prior to an assignment, the credentialing may be delayed, so the start date could get pushed back one week or so. Or during an assignment, the site may be incredibly short-staffed; subsequently, the NP may have to see more patients than expected. Occasionally, the facility requires the providers to work one weekend a month, and the travel NP would have to be open to that. Travel NPs ought to be able to adapt quickly.
Being a team player is essential as a locum tenens provider. A travel NP is new to the practice and should work towards developing relationships with the staff. It is important for the staff to trust and respect the NP in order to deliver high-quality care to patients. The permanent staff members are typically very welcoming because they are relieved to have the extra help.
Benefits of Being a Travel NP
There are many good reasons to pursue locum tenens. Travel NPs have control over their schedules. They can decide if they want to work part-time or full-time hours; if they want to be off for the holidays; if they want to avoid working the night shift; or if they do not want to take calls. This flexibility with the schedule allows NPs to spend more time with family and friends or pursue their hobbies.
Traveling itself is a bonus. The NP may want to spend winter in the mountains or summer by the beach. They are not restricted to living in only one location. They get to explore new places for free. As a travel NP, housing is provided. This is beneficial as it may help the NP in saving a big portion of their income. The housing is usually close to the facility so the NP can avoid traffic and long commutes. A rental car or mileage reimbursement to use a personal vehicle may also be provided.
The pay as a travel NP is higher than the pay as a permanent employee. The site is paying top dollar for the skill of jumping in quickly and offering coverage without much training. Travel NPs that work beyond 40 hours per week are compensated with overtime. In the healthcare sector, the majority of providers are working more than 40 hours each week, but are often not compensated for this extra time when they are salary employees.
Depending on the agency, the travel NP will be paid as a 1099 contractor or as a W2 employee. Each of these has its own benefits. As a 1099 contractor, the travel NP is able to deduct expenses on their taxes such as meals while traveling and car maintenance. As a W2 employee, health insurance and a 401k are provided as benefits to the NP.
Working in locum tenens can prevent burn-out. The NP has control over their schedule and is able to avoid bureaucratic challenges at the workplace since they are only there for a limited period of time. It enables providers to have a better work-life balance.
In fact, many travelers are transitioning from full-time work to retirement and are doing locum tenens in between. Others are recent graduates that want to evaluate what their ideal work setting looks like.
Resources for Traveling Nurse Practitioners
To learn more about how to get started and work as a travel nurse practitioner, check out some resources below: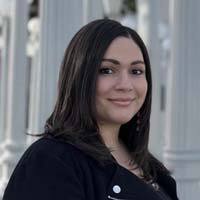 Sophia Khawly, MSN
Writer
Sophia Khawly is a traveling nurse practitioner from Miami, Florida. She has been a nurse for 14 years and has worked in nine different states. She likes to travel in her spare time and has visited over 40 countries.
Being a traveling nurse practitioner allows her to combine her love of learning, travel, and serving others. Learn more about Sophia at www.travelingNP.com.