Day in the Life of a Critical Care Nurse Practitioner
"It is the quiet moment when a patient grabs my hand and says thank you, or a family member expresses appreciation for my care, that I find the most meaningful."
Erin Hallinan, Clinical Lead of Advanced Practice in Clinical Care at Saint Vincent's Medical Center at Hartford Healthcare
Over five million patients are admitted annually to American intensive care units (ICUs). These patients have a wide range of critical and complex conditions that require quick and effective treatment. Critical care nurse practitioners (NPs) are part of the interprofessional, multidisciplinary team that performs the assessments and interventions that those patients need. Educated and certified as adult-gerontology acute care nurse practitioners (AG-ACNPs), they go on to practice in critical care environments like the ICU.
Over the years, critical care NPs have grown to become integral members of the healthcare team, thanks to their unique combination of nursing skills, holistic care, and medical knowledge. Critical care NPs were particularly valuable in the nation's response to the Covid-19 pandemic. And in a post-pandemic world where people are living longer than ever before, critical care NPs will be a vital resource in continuing to meet the population's complex and critical healthcare needs.
Critical care is a fast-paced, dynamic, and growing specialty practice area. But there are still some lingering misunderstandings about the critical care NP role by patients, administrators, and other healthcare professionals.
Read on to learn more about the work and advocacy of critical care NPs and see where the role is headed in the future.
Meet the Expert: Erin L. Hallinan, MSN, APRN, FNP-BC, AGACNP-BC, CCRN, PCCN
Erin Hallinan is the clinical lead of advanced practice in clinical care at Saint Vincent's Medical Center at Hartford Healthcare, where she practices as an APRN intensivist and nurse practitioner in the Critical Care Department. She is board-certified as both a family nurse practitioner (FNP) and an adult-gerontology acute care nurse practitioner (AGACNP) and holds certifications in both critical care (CCRN) and progressive care (PCCN).
Hallinan was appointed to the most recent ACNPC-AG Practice Analysis Task Force by the AACN Certification Corporation, where she helped identify the responsibilities of an adult-gerontology ACNP, as well as the task and knowledge areas that would comprise the new ACNPC-AG Test Plan.
The Work of Critical Care NPs
"There is truly no such thing as a typical day, and that's actually the beauty of critical care," Hallinan says. "The variety of patient diagnoses and clinical conditions, the wide range of acuity, and the unpredictability of acute clinical decompensation generally make for interesting and exhilarating days."
While it will vary from setting to setting, many critical care NPs enjoy a high level of autonomy and the ability to practice to the full scope of their training and education. In Hallinan's role as a critical care NP, she is responsible for the complete management of her patients, including all diagnoses, procedures, communication, and therapeutics. She also helps to mentor and educate other NPs, registered nurses (RNs), physician assistants/associates (PAs), and residents in her facility.
"As critical care NPs embody both advanced nursing practice and medical knowledge, we are generally regarded as leaders in our unit and leaders in our organization for the unique perspective and skills that we bring to the table," Hallinan says.
Despite the dynamic nature of the role, there is some structure to a critical care NP's workday. It will often start with the shift transition, catching up on how patients have fared since the NP saw them last. Hallinan will do pre-rounds on the computer, evaluating overnight events and formulating a plan for the day. She'll then round at the bedside, where she'll physically assess patients and may order diagnostics, contact family members, or coordinate between care departments.
"At my facility, and in many other facilities, we'll also do multidisciplinary rounds that include team members from a wide range of fields, including physical therapy, occupational therapy, speech-language pathology, pharmacy, social work, nursing leadership, respiratory therapy, nutrition services, and care management," Hallinan says. "Together, we'll discuss each patient in detail, including their current needs and how to best meet them."
Generally speaking, a critical care NP's day will be split between hospital and system-level meetings, administrative and educational work, urgent clinical procedures, consultations in the emergency department, rapid responses on the floor, and critical care consults from hospitalists and other subspecialists. There's also a portion of time dedicated to billing and coding, communicating with the family of patients, and coordinating care for the upcoming shift.
"Clinical knowledge, clinical skills, and critical thinking are all imperative in order to be successful and to be a good critical care NP," Hallinan says. "However, it is really the soft skills of empathy, compassion, understanding, effective communication, intentional listening, and authentic leadership that really help make our role stand out."
Advocacy Issues for Critical Care NPs
One of the biggest advocacy issues for critical care NPs is in advocating for a wider understanding of the role itself. Nurse practitioners have existed since the 1960s, with the profession undergoing several major and fundamental progressions. Today's NPs are highly educated and expertly trained, specializing in a wide range of complex fields, and well-equipped to operate independently and autonomously. Still, some patients, and even some medical professionals, misunderstand what NPs do. Even worse, in some places that misunderstanding is codified into law, preventing NPs from practicing to the full extent of their training and education.
"There needs to be continued advocacy and lobbying for independent practice and increased scope of practice for NPs in every state, nationwide," Hallinan says. "In a time where, pre-pandemic, there was a national shortage of physicians and healthcare providers, it is imperative that we not continue to place limitations on those who can practice to the full scope of their abilities."
According to the Association of American Medical Colleges (AAMC), the US will have a shortage of nearly 122,000 primary care and specialty physicians by 2032. This, combined with an aging Baby Boomer generation with increasingly complex healthcare needs, is causing a deepening and worrying gap between supply and demand in the healthcare sector. And the shortage isn't just in healthcare professionals; the shortage is also in the fair distribution of resources.
"Specifically for critical care NPs, we strive to provide equitable care, but it is not always feasible due to resource allocation and financial constraints," Hallinan says. "This is where advocacy also needs to be undertaken to help control costs of healthcare resources, medications, therapeutics, and diagnostics. There needs to be true socioeconomic reform of the healthcare system as a whole."
The Future for Critical Care NPs
Critical care is a field where the medical literature can evolve overnight, and critical care NPs are committed to being lifelong learners. In many ways, critical care NPs can be viewed as the vanguards of critical care knowledge within healthcare facilities: while other medical professionals may rotate in and out, critical care NPs are well-positioned to maintain standards of care in ICU settings, ensure quality metrics, mentor other members of staff, and act as a valuable resource for all things critical care.
"The future for NPs working in critical care will continue to evolve over time," Hallinan says. "As we continue to embrace change in growth, and in true collaboration with our physician colleagues as part of a multidisciplinary team, I would say that we have an exciting future to look forward to."
The last few years have seen rapid changes and a bevy of new trends in critical care: telehealth, e-ICUs, and remote monitoring devices are expanding access and the notions of where critical care can be practiced. Soon, more research will be done into post-ICU clinics and outpatient follow-up, hopefully leveraging technological advances to reduce readmissions and improve patient outcomes. As the technology and best practices around critical care continue to evolve, so will the critical care NP role. But what is unlikely to change is the dedication of critical care NPs like Hallinan and the reasons why they do what they do.
"I personally find it very rewarding to take a patient who is on the verge of death, and then intubate them, line them, volume resuscitate them, find their diagnosis, treat them, support them through their critical illness, and then watch them walk down the hall several days to a week later and return home," Hallinan says.
"There is something very gratifying about being with someone when they are absolutely having the worst day of their lives, and knowing that I can play a small part in helping them get back to their family and their loved ones. It is the quiet moment when a patient grabs my hand and says thank you, or a family member expresses appreciation for my care, that I find the most meaningful."
Resources for Critical Care NPs
To learn more about the work and advocacy of critical care NPs, or to simply connect with the broader community of healthcare professionals working in critical care, check out some of the resources below.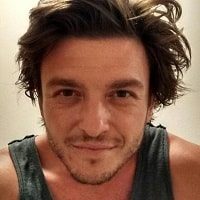 Matt Zbrog
Writer
Matt Zbrog is a writer and researcher from Southern California, and he believes a strong society demands a stronger healthcare system. Since early 2018, he's written extensively about emerging topics in healthcare administration, healthcare research, and healthcare education. Drawing upon interviews with hospital CEOs, nurse practitioners, nursing professors, and advocacy groups, his writing and research are focused on learning from those who know the subject best.