Expert Interview for Forensic Nurses Week: Day in the Life of a Forensic NP
"The future of forensic nursing is bright because forensic nursing skills are in every nursing practice."
Dr. Patricia Speck, Professor at the University of Alabama at Birmingham
Forensic nurse practitioners (NPs) combine the nursing, forensic, and legal sciences to bring safety, medical treatment, and justice to their patients. Within a specialized practice setting (such as primary care, acute care, pediatrics, women's health, or psychiatric mental health), they apply a core forensic nursing education that informs a holistic, patient-centered, trauma-aware approach to the traditional NP role.
Forensic NPs are expertly equipped to treat patients who are victims of violence or trauma, both in the acute event and over the long term, and address any associated health concerns. But they also diagnose and treat more traditional patients with different social determinants of health, and coordinate care that matches those patients' unique needs. Whether at the bedside, in the courtroom, or in the classroom, forensic NPs apply a compassionate, professional, and investigative mindset that puts the wellbeing of the patient first.
This year's Forensic Nurses Week takes place from November 8-12, 2021. It's a time to raise awareness around the importance of forensic nursing, and also an opportunity to appreciate the expertise and dedication of today's forensic NPs.
To learn more about the evolution of the forensic NP, read on.
Meet the Expert
Patricia Speck DNSc, CRNP, FNP-BC, DF-IAFN, DF-AFN, FAAFS, FAAN
Dr. Patricia Speck is a Professor and Coordinator of the Advanced Forensic Nursing Program at the University of Alabama at Birmingham. She received her Master of Nursing in Primary Care and her Doctor of Nursing Science in Public Health Nursing from the University of Tennessee Health Science Center (UTHSC) College of Nursing in Memphis.
As a board-certified family nurse practitioner, forensic nursing expert, academic, and researcher, Dr. Speck develops policy, evaluates programs, and builds nursing workforce capacity through publication, education, and violence prevention initiatives. She co-developed the first Doctor of Nursing Practice (DNP) in Forensic Nursing at the UTHSC in Memphis (2002), supported by HRSA funding (2004-07). She consults both nationally and internationally with governments, universities, institutions, and NGOs. Her research currently focuses on trauma-informed care and the health outcomes following violence.
Dr. Speck was Founding Member of the International Association of Forensic Nurses (1992), the Academy of Forensic Nurses (2018), the Forensic Nursing Certification Board (2018), and the Nursing Section at the American Academy of Forensic Sciences (2021). She served as President of the International Association of Forensic Nurses (2003-2004), and the recipient of Achievement, Distinguished Fellow, and Ann W. Burgess Research Awards. She is also a Fellow of the American Academy of Forensic Sciences (2008), a Distinguished Fellow of the Academy of Forensic Nursing (2018), and a Fellow of the American Academy of Nurses (2002). Dr. Speck received the Lifetime Professional Impact Award from End Violence Against Women International in 2017.
The Evolving Role of Forensic NPs
Forensic NPs have been working with victims of trauma and applying the core tenets of forensic nursing to their practices for much longer than they've had a specific forensic nursing title. And even though Dr. Beverly Bowns received a grant at UTHSC to use NPs in primary care settings to treat victims of violence and trauma in the early 1970s, there wasn't a widely accepted term for what they were doing until 1991, when Virginia Lynch gave the field of forensic nursing its name.
Today, forensic nursing is an advanced, wide-reaching, and critical area of practice for NPs.
"Some forensic nurses claim Florence Nightingale to be the first forensic nurse because of her work to improve the health of the most vulnerable in society," Dr. Speck says. "When you look at forensic NPs today, they're nursing at the borders, in the inner cities, and in emergency departments. We carry Nightingale's light forward as forensic nurses and forensic NPs, in settings that define our practices."
When the label of forensic nursing first entered the mainstream in the 90s, some people associated it primarily with the treatment of sexual assault victims by Sexual Assault Nurse Examiners (SANEs). While that's an important function of forensic nursing, it's far from the only one.
Forensic NPs, with their extensive and specialized training, can treat not only victims of trauma and violence but also a wide variety of patients from all different backgrounds; in some cases, forensic NPs continue to see certain patients for years. A forensic NP's understanding of trauma, and appreciation of each individual's unique response to it, weaves through every patient interaction.
"The core elements of forensic nursing have not changed," Dr. Speck says. "But the science has progressed, the field of nursing has evolved, and our understanding of trauma has grown. Today, every aspect of nursing involves evaluating the stress levels and trauma in a person's life, and selectively reducing that stress, to achieve better health outcomes."
Forensic NPs have also been at the forefront of the modern trends of trauma-informed care and social determinants of health. While the official terminology has sometimes lagged behind, forensic NPs have always been astute at identifying medical and non-medical factors that influence a patient's health, such as the built environment, cultural norms, socioeconomics, and mental health. And they're staunch advocates for a sensitive, judgment-free approach to caring for victims and offenders alike.
"Today we use trauma-informed care to create a safe space for the patient, and then we enlist their priorities," Dr. Speck says. "What are they wanting to accomplish to improve their health? It works better when patients drive their own destiny. What we teach in forensic nursing is to create a safe environment for all patients. Our ethics mandate that we are humble to the culture and the lived experience, without judgment."
Forensic NPs can treat victims who report instances of sexual assault. But through the course of their NP practice, they can also identify cases of child abuse, elder abuse, benefits fraud, and human trafficking. A victim's wounds aren't always physical, and each patient's situation is unique.
"Trauma, reported or not, is universal, and forensic NPs are experts at identifying it, documenting it, and treating it," Dr. Speck says.
Documentation can be especially important, as forensic NPs will often need to interact with the criminal justice system.
"Forensic nurses know the criminal justice system," Dr. Speck says. "In graduate forensic nursing programs, we teach NPs how to testify so that their testimony is not manipulated. We teach them how to document a patient encounter objectively. But we also teach them how to have patients participate in that documentation. When an NP finishes documenting a patient encounter, they may turn the record around and ask the patient if what's been written is accurate, if it's how the patient would like it to be presented. That one step can help create a safe, trusting, and transparent relationship."
Forensic NPs often follow up with their patients for several visits, and this is particularly important in dealing with victims of trauma and violence. In some cases, it can take a number of visits before a patient feels comfortable enough to open up about a potential incident. And patients who have suffered from violence or trauma often develop other associated health concerns: they may use alcohol and tobacco to calm their vagal nerves, or their exercise and eating habits may suffer. Forensic NPs can not only spot and treat these issues, but also help patients recognize the events which trigger them and replace harmful activities with healthier ones.
"NPs bring a medical diagnostic capacity along with prescriptive authority, but there's another layer that affects the person's health that pills will never solve," Dr. Speck says. "It has to do with stress, stress response, and our ability to mitigate that response with interventions that we study and plan. We want to partner with the patient, to give them the options that we know improve health, and encourage them to adopt them when they're ready."
The Future for Forensic NPs – Forensic Nursing Certifications
In January 2022, the Forensic Nurse Certification Board (FNCB) will offer the first certification for Advanced Forensic Nursing (AFN-C™), alongside a Generalist Forensic Nursing (GFN-C™) credential. Both of these credentials will help move the healthcare community from trauma-informed principles to trauma-informed action, and better align forensic nursing curricula across the country and around the globe. That alignment can lead to accreditation, which in turn could pave the way for specialized licensure for NPs as Advanced Forensic Nurses. All of this will result in better care for patients and better outcomes for those patients.
"A forensic nursing license can be so valuable to a primary care NP and their community," Dr. Speck says. "That forensic nursing education means that if you're a victim of domestic violence, you can go and see this NP, and talk to them confidentially, and learn some strategies to keep yourself safe, and, when you're ready, develop a plan to leave."
Leaving a domestic violence offender is not simple; it comes with an increased risk of violence and homicide. Especially in rural areas, where practically everyone in the community knows each other, victims of domestic violence may need an expert to help them plan their escape. Speaking to a nurse—a member of the most trusted profession in America for 19 years running —is often easier and safer than seeking out law enforcement or social services.
Forensic nurses are needed practically everywhere, and new policy and legislation are aiming to increase the number of forensic nurses across the nation. The Health Resources and Services Administration (HRSA) already awards grants to NPs who practice in rural and underserved areas. And while the current HRSA grants are primarily focused on increasing the number of Sexual Assault Nurse Examiners (SANEs), future HRSA funding will improve graduate education for NPs who need forensic nursing skills to care for vulnerable patient populations.
In August 2021, Senator Lisa Murkowski and Senator John Hickenlooper introduced the Ensuring Forensic Care for All Victims Act, with the goal of increasing the quality of and access to forensic healthcare services. If passed, the act would authorize grants to provide an evidence-based and trauma-informed care approach to a broad range of service providers, including NPs, RNs, physicians, and other health practitioners. It would also support the training of advanced providers in medical forensic examinations and the treatment of survivors.
"The future of forensic nursing is bright because forensic nursing skills are in every nursing practice," Dr. Speck says. "We choose to care for the most vulnerable in society who may or may not currently be intersecting with the legal system but may have in the past or will in the future. The specialization of forensic nursing in NP practices is a deep dive into the legal system, the evidence of forensic science, and the nursing science that is associated with influencing trauma outcomes through our care. That is what's exciting about this."
Resources for Forensic NPs
To learn more about emerging issues related to forensic nursing, check out some of the resources below.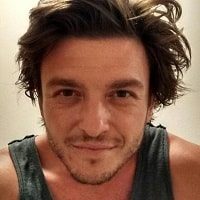 Matt Zbrog
Writer
Matt Zbrog is a writer and researcher from Southern California, and he believes a strong society demands a stronger healthcare system. Since early 2018, he's written extensively about emerging topics in healthcare administration, healthcare research, and healthcare education. Drawing upon interviews with hospital CEOs, nurse practitioners, nursing professors, and advocacy groups, his writing and research are focused on learning from those who know the subject best.