Ask a Professor: Supervisory Requirements for NPs in California
"Nurse practitioners are educated and nationally certified to provide high-quality care that focuses on the population for which they are certified. Additionally, nurse practitioner education focuses on the scope of work they will do under their license."
Debra Bakerjian, PhD, Clinical Professor in the Betty Irene Moore School of Nursing, University of California, Davis
Seven million Californians are currently experiencing shortages of primary care providers. Latinos, African Americans, and Native Americans are some of the most impacted. This shortfall is occurring in Los Angeles, the Inland Empire, the San Joaquin Valley, and most rural areas. It's set to get worse. As it stands, California will have a shortage of 4,100 primary care providers by the end of the decade.
The problem is simple: there are not enough primary care physicians completing residency programs to replace the ones who are retiring. And the answer could be simple, too: over 58 percent of nurse practitioners (NPs) specialize in primary care.
What's standing in the way is a set of outdated supervisory requirements, which say physicians are required to sign off, approve, or validate certain treatments performed by nurse practitioners. California is the only western state to still have them.
Read on to learn more about the restricted practice environment for California's nurse practitioners—and how lifting some of the more cumbersome supervisory requirements can expand access to primary healthcare services.
Meet the Expert: Debra Bakerjian, PhD, APRN, FAAN, FAANP, FGSA
Dr. Debra Bakerjian is a clinical professor at the Betty Irene Moore School of Nursing at the University of California, Davis. Her research is primarily focused on two areas: patient safety and quality improvement practices in long-term care; and interprofessional education and collaborative practice in primary care.
A key area of interest for her is the role of nurse practitioners and physician assistants as members of an interprofessional team. Her doctoral study on the utilization of nurse practitioners in nursing homes (in comparison with physicians) received the 2006 Dissertation of the Year Award at UC San Francisco. Bakerjian is a fellow in the American Academy of Nursing, the American Association of Nurse Practitioners, and the Gerontological Society of America.
Please note that her opinions for this article are her own, and not to be taken as representative of the school.
The History of Practice Authority for Nurse Practitioners
"Supervisory requirements are deeply rooted in the history of advanced practice nursing," says Dr. Debra Bakerjian, PhD, APRN, FAAN, FAANP, FGSA.
The history lesson begins in 1917, when physicians put provisions in place to ensure nurses who provided care without a physician present adhered to the scope of the role of nurse. These provisions effectively sought to separate the roles of nursing and medicine.
In the 1950s, the American Nurses Association developed the first model of professional nursing, and, in so doing, actually constrained nursing practice to preclude nurses from diagnosing or prescribing. This disrupted work that nurses had been doing for years in frontier areas.
When nurse practitioners came into being in 1965, it was to improve access to primary care for children, and then later adults. Nurse practitioners received additional education in order to better prepare themselves to serve in rural clinics in collaboration with physicians. That led to another blurring of lines between nursing and organized medicine. Organized medicine resisted that idea—just as it resists it now—despite nurse practitioners receiving the strong positive endorsement of many individual physicians.
Nurse practitioners are educated and nationally certified to provide high-quality care that focuses on the population for which they are certified," Bakerjian says. "Additionally, nurse practitioner education focuses on the scope of work they will do under their license."
Serious work was done to clarify the role of nurse practitioners in the '70s and '80s. As both the advanced education requirements and the scope of work for nurse practitioners took on standards and shape, an increasing number of voices began calling for wider practice authority, for nurse practitioners to be allowed to perform the work they were trained to do. It's a call that continues in California today, where a gap in primary care service looms large.
The Case for NP Full Practice Authority
"The more recent efforts [to remove supervisory requirements] have been based on the strong evidence that NPs provide high quality, safe care that's generally equivalent to that of physicians, and often with equal or greater satisfaction of patients and families," Dr. Bakerjian says. "One of the other reasons for independent practice is that it would allow NPs to be able to provide care anywhere and not need to align with where physicians already exist. This would enhance the ability for NPs to provide care in underserved areas."
Unless things change, the primary care gap will continue to grow in California and more of the state will fall into the category of underserved. Under the current rules, nurse practitioners cannot work without physician oversight, and the result is a two-pronged negative: capable nurse practitioners are prevented from providing primary care, and physicians are required to take time away from providing care in order to supervise nurse practitioners.
"I was lucky that I had a long and trusting relationship with my collaborating physicians, but there were instances when I needed them to sign off on an order for home health or to get physical therapy started for a nursing home resident," Dr. Bakerjian says.
She found it particularly challenging to get signatures for Durable Medical Equipment or oxygen—things she knew her patients would need when they were discharged from the nursing home.
"The part that is ridiculous is that I would still write all of the required documentation and orders, and then the physician would just sign the document," Bakerjian says. "That is an example of the false narrative of 'supervision.' After a period of time when the physician and NP get to know and trust each other, the supervision requirement just becomes an impediment to everyone."
The Close the Provider Gap Coalition, spearheaded by the California Association for Nurse Practitioners (CANP), is committed to obtaining full practice authority (FPA) for California's nurse practitioners. The thrust of this movement is in AB 890, a proposal which would remove those outdated supervisory requirements for California's nurse practitioners, and thus help close the medical provider gap in the state.
Nurse practitioners are a valuable resource in the fight to make healthcare access available to everyone. Over 90 percent of NPs accept Medi-Cal and Medicare, and over 85 percent see uninsured patients. In states without supervisory requirements, they are more likely to work in rural communities. And research shows NPs deliver levels of care comparable to that of physicians, and lead to lower rates of hospitalization and ER visits. If FPA is achieved by the end of 2020, it would result in 50,000 fewer ER readmissions, and save $58 million annually.
Some critics of the bill fret about creating a two-tiered health system wherein more affluent patients will see physicians, and less affluent patients will see nurses. But California already has a multi-tiered health system that provides much better care to wealthy constituents than it does to less wealthy ones. And, according to a 2010 study by the National Academy of Medicine, there's no evidence to suggest advanced practice nurses will deliver care that's any less safe or effective than doctors will. A more realistic comparison to make when examining the practice authority issue would be between a patient seeing a qualified care provider, or a patient not seeing anyone at all.
"The facts speak for themselves in terms of quality of care," Dr. Bakerjian says. "The California Medical Association did not even argue the quality of care issue in the last two bills."
Full practice authority for NPs isn't an untested idea. Since Nevada gave its NPs full practice authority in 2013, the state has more than doubled its number of licensed NPs. California has already loosened restrictions on the practice authority of physician assistants. Nurse practitioners, who have much of the same skill set as physician assistants, in addition to extra training and experience in diagnosing and delivering care, should be afforded higher levels of autonomy.
AB 890 would require NPs in California to hold national certification in order to practice without supervision, and create a higher educational requirement than what is currently mandated. Furthermore, under AB 890, any NP who wishes to open their own practice must first have 4,600 hours of clinical training under a physician's supervision, in addition to the 500 clinical hours required under current law. But the primary effect of the bill would be allowing NPs in California to provide the same high quality care they do today, to more people, with less red tape.
Professional Advocacy for California's NPs: AB 890 and Beyond
On January 27, the California Assembly passed AB 890 by a vote of 60 to 1. It's now headed for the Senate. The fact that AB 890 has gotten as far as it has is largely because of the advocacy efforts of nurse practitioners.
"Our advocacy really is about educating policymakers, other clinicians, and the public around the facts, and discouraging people from acting on the power politics of the situation," Dr. Bakerjian says.
Even if AB 890 passes, the advocacy fight won't be over for California's NPs. Federal guidelines and laws need to be updated so NPs can order home health care, provide the initial history for patients being admitted to nursing homes, order therapies, and overcome a variety of other challenges that NPs face because of outdated regulations.
Nurse practitioners also deserve to be paid equally to physicians when they do the same work. Currently, Medicare pays NPs only 85 percent of the physician rate for performing the same task as a physician. While other industries establish pay schedules under the axiom of equal pay for equal work, NPs are sometimes paid less for equal and, in some cases, higher quality work.
But if the next generation of NPs has anything to say about it, eventually these disparities will be nothing more than a few lines in a history lesson.
"We are educating our RN and NP students to become advocates early so that when they graduate and become RNs or NPs they have the fundamental knowledge and impetus to make a difference in the future," Bakerjian says. "Our current students are much more advanced in the advocacy arena than many of us who were educated in the '70s and '80s were."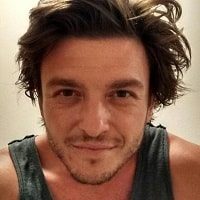 Matt Zbrog
Writer
Matt Zbrog is a writer and researcher from Southern California, and he believes a strong society demands a stronger healthcare system. Since early 2018, he's written extensively about emerging topics in healthcare administration, healthcare research, and healthcare education. Drawing upon interviews with hospital CEOs, nurse practitioners, nursing professors, and advocacy groups, his writing and research are focused on learning from those who know the subject best.