Ask a Professor: New York's NPs and the Fight for Full Practice Authority
"One of the good things that can come from the tragedy of this pandemic is that NYS and the entire healthcare system will realize how invaluable nurse practitioners are for the system and for patients."
Dr. Kathryn Holliday, DNP, CPNP, CNE, Assistant Professor in the College of Nursing at SUNY Upstate Medical University
Nurse practitioners have been providing high-quality, cost-efficient care for nearly 50 years. In 2011, a systematic review of 37 studies found consistent evidence that cost-related outcomes such as length of stay, emergency visits, and hospitalizations for NP care were equivalent to those of physicians. Further studies have shown that patient outcomes of NPs are equivalent to or greater than those of physicians. But outdated requirements around physician supervision can prevent some NPs, like those in New York, from practicing the full extent of their training.
"It really depends on the practice and setting in which the NP works," says Dr. Kathryn Holliday, DNP, CPNP, CNE, Assistant Professor in the College of Nursing at SUNY Upstate Medical University.
"Nurse practitioners in New York need a collaborating physician agreement until the NP has 3,600 hours of practice experience. Some areas give nurse practitioners working with a collaborating physician autonomy with an appropriate amount of oversight. But there are some settings where this agreement leads to restrictions in how they practice and a significant decrease in autonomy. Another important area that is affected by the reduced practice status is the ability to have nurse-practitioner-only practices that don't include a physician."
Meet the Expert: Kathryn Holliday, DNP, CPNP, CNE
Dr. Kathryn Holliday is a Certified Pediatric Nurse Practitioner (CPNP) and an Assistant Professor for the College of Nursing at SUNY Upstate Medical University, where she is also the Director of the Pediatric Nurse Practitioner Program. She earned her doctor of nursing practice degree (DNP) from SUNY Buffalo in 2019 and her MS from the SUNY Health Science Center at Syracuse in 2014.
Prior to joining the faculty at SUNY Upstate, Dr. Holliday taught at Pomeroy College of Nursing at Crouse Hospital from 2012 to 2019. She has worked in the PICU and pediatric urgent care setting as a registered nurse and has also worked as a PNP in primary care and pediatric urgent care settings. The focus of her DNP capstone was research into the use of pediatric simulation in nursing education, a topic which was presented at the Nursing Education Research Conference in March 2020.
How Does Reduced Practice Authority Affect New York Nurse Practitioners?
According to the American Association of Nurse Practitioners (AANP), New York is still considered a reduced practice state for nurse practitioners. With some NPs still required to maintain either written agreements or collaborative relationships with supervising physicians, care isn't as expedient, or as effective, as it could be.
"I have personally practiced at offices where the PNP cares for children at well and sick visits, but there are practices that I explored for employment in which the model of care is that nurse practitioners only see sick visits," Dr. Holliday says. "As a pediatric nurse practitioner, I feel that the greatest asset is providing quality primary care through the development of relationships with children and families. A PNP can provide care for sick visits, but I think sick visits with children are enhanced by already knowing the child and family when they are feeling well."
Advocating for Greater Professional Autonomy
Advocacy groups like the Nurse Practitioner Association of New York State (NPA) have been fighting back to widen the scope of practice for nurse practitioners in the state. Since the NPA's establishment in 1980, it has been a key player in defining and progressing the role of NPs within New York: earning the recognition of the NP title, acquiring prescriptive authority of controlled substances, and pushing to expand scope of practice.
"The best way that I can advocate is through education," Dr. Holliday says. "As an educator of nurse practitioners, it is important to educate future nurse practitioners to have a voice, research different job offers, and to negotiate for a fair agreement within the restrictions of New York State (NYS). It is also important to collaborate with NYS leadership to enhance NP's practice abilities and vote for leaders that will advocate for nurse practitioners."
In January of 2015, New York adopted the Nurse Practitioner Modernization Act (NPMA), which widened the scope of practice for experienced nurse practitioners. Under the law, NPs with at least 3,600 clinical hours are able to practice without written practice agreements with physicians. The culmination of eight years of lobbying, the NPMA was an important step for the state's NPs, but it left a few things out.
New NPs with less than 3,600 clinical hours still need a signed practice agreement with a physician who will regularly review patient charts—and all NPs still need to maintain a collaborative agreement with a physician. Even under the expanded scope of practice, NY's NPs still face barriers in ordering home healthcare and in prescribing medicines (such as those for opiate dependence).
A 2018 survey of physician and nurse practitioner perspectives in New York found that the NPMA had not yet fundamentally changed NP practice. While the data set was limited to 26 participants, nearly all experienced NPs still had written agreements with physicians. Barriers to effective implementation of the law's provisions included a lack of awareness in regard to NP competency, physician resistance and lack of awareness in regard to the NPMA, and outdated organizational bylaws. The survey's conductors concluded that policymakers and administrators should make efforts to remove the aforementioned barriers and promote facilitators to ensure the NPMA achieves maximum impact.
More pressingly, the NPMA is set to expire at the end of June in 2021. The NPA has identified making the law permanent as a key advocacy goal for the 2020 legislative session.
"The NPMA has been a step in the right direction, but there are more than legal restrictions that impede nurse practitioners," Dr. Holliday says. "There are organizational rules and at times an overall attitude/perception related to the amount of oversight nurse practitioners need, and a lack of knowledge related to the skill set of nurse practitioners, especially doctorally prepared nurse practitioners."
How COVID-19 Has Influenced NP Practice Authority in New York
As the NPMA's current mandate marches towards its conclusion, New York's NPs are getting a trial run at an even wider scope of practice. In March of 2020, as a response to the COVID-19 pandemic, Governor Cuomo issued a series of executive orders that provided a temporarily expanded scope of practice for healthcare workers. One such order, EO 202.10, stated that nurse practitioners could provide medical services appropriate to their education, training, and experience, without a written practice agreement or collaborative relationship with a physician. Originally set to expire on April 22, the order has been extended until at least August 20.
"One of the good things that can come from the tragedy of this pandemic is that NYS and the entire healthcare system will realize how invaluable nurse practitioners are for the system and for patients," Dr. Holliday says. "I would like NYS to also recognize how many nurse practitioners stepped up and assisted in meeting this challenge."
Given the chance to practice to the full extent of their training and education, New York's NPs have played a critical role in battling the first wave of the pandemic in one of the hardest-hit areas of the United States. Afforded the same liberty in non-pandemic conditions, they could make a significant difference in improving health outcomes across the state.
New York's NPs are as tough as they come—and empowering them to perform the role they were trained for should be an easy decision.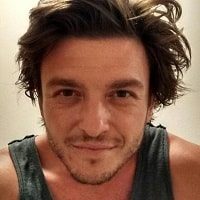 Matt Zbrog
Writer
Matt Zbrog is a writer and researcher from Southern California, and he believes a strong society demands a stronger healthcare system. Since early 2018, he's written extensively about emerging topics in healthcare administration, healthcare research, and healthcare education. Drawing upon interviews with hospital CEOs, nurse practitioners, nursing professors, and advocacy groups, his writing and research are focused on learning from those who know the subject best.