Ask a Professor: The Fight for Expanded Practice Authority for Ohio's NPs
"NPs before me paved the way for the future. I see the profession continuing to evolve over time. It's going to have to because our health system has become so complex, but NPs are in an ideal position because they understand healthcare systems. They understand patient population outcomes and how to achieve those through lower cost."
Dr. Lisa M. Onesko, Associate Professor at Kent State University's College of Nursing
As the Baby Boomers retire, the nation is experiencing a dire lack of primary care providers. Medical schools are not graduating enough primary care physicians to meet the needs of an aging population—and Ohio is not immune from the crisis. The state has 159 federally-designated health professional shortage areas, where just over half of the patients' needs are met. An estimated 1.5 million Ohioans lack access to vital primary care services.
The state's nurse practitioners (NPs) could be part of the solution, but outdated restrictions are preventing them from practicing to the full extent of their training.
"NPs provide a quality of care that's equivalent to physicians, as shown in many studies," says Lisa M. Onesko, DNP, APRN-BC, Director of the DNP Program and Associate Professor at Kent State University's College of Nursing. "We're cost-effective; we provide high-quality care; and we would be able to increase healthcare access because the number of NPs coming out right now is greater than the number of physicians coming out and specializing in primary care or family practice."
Meet the Expert: Lisa M. Onesko, DNP, APRN-BC
Dr. Lisa M. Onesko, DNP, APRN-BC, is director of the DNP program and associate professor at Kent State University's College of Nursing. She currently teaches classes in adult-gerontology primary care, organizational systems, quality improvement in healthcare systems, and applications to evidence-based practice.
Dr. Onesko has also previously served as the director of NP programs and the director of the adult-gerontology program at Kent State. A nurse practitioner since 2002, she works for an internal medicine practice at the Cleveland Clinic. Notably, in 2012 and 2015, Dr. Onesko won the Barbara Donaho Distinguished Leadership in Learning Award.
The Problem with Ohio's Standard Care Arrangement
What's standing in the way of Ohio's NPs is what's known as a Standard Care Arrangement (SCA). An SCA requires Ohio's NPs to enter into a collaborative contract with a physician in order to practice. But the reality is far from collaborative: NPs must submit a subset of their patient charts to their collaborating physician for approval and pay a hefty fee for the privilege. Often, there's little interaction. And while the intent of the SCA is to ensure the quality of care, it's much more of a burden than an asset.
In urban settings, SCAs and other restrictions on practice can mean that an NP is unable to admit their own patient to an emergency department (ED). Instead, a physician must admit that patient and follow them throughout the length of their stay. This not only can burden the physician's workload, but it can cause a break in the continuity of care, and put patients in the hands of providers who do not know their full history or needs.
"NPs are great patient advocates," Dr. Onesko says. "Not that physicians are not, but it's at the heart of what we do as NPs—to advocate for our patients. And it's difficult to do that when your patient is in the hospital and they're seeing a lot of specialists at once. A lot of times they don't know what's going on; they don't know what medications they need to take at home and that can cause further readmissions and problems down the road."
A Shortage of Healthcare Services in Rural Settings
The damaging side effects of SCAs are even more pronounced in rural settings, where the primary care need is greatest. Since rural residents often lack access to the same hospital systems that urban settings have, patients have chronic illnesses that are poorly managed. They also have a high number of comorbidities, lower medication adherence, and poor health literacy. Those patient characteristics are precisely what NPs are good at treating, but in rural areas, it can be difficult for NPs to find physicians with whom they can collaborate.
"For a lot of physicians, it's not appealing to go to a rural area and start practicing," Dr. Onesko says. "But I know a lot of our students have precepted in rural areas because there's limited access. They're very busy and they have very complicated patients who need a lot of care. That's really challenging in and of itself."
The Promise of Expanded Practice Authority in Ohio
A 2015 RAND study found that removing restrictions to NP practice in Ohio could lead to significantly increased healthcare access, as well as 70,000 fewer emergency department visits in the state. That not only translates to better patient outcomes but also millions in cost savings. Furthermore, within one or two years of the removal of restrictions, an estimated 330,000 more Ohioans could receive preventative care visits and 1.5 million Ohioans would find better access to care in general.
A Step in the Right Direction: The Better Access, Better Care Act (HB 177)
The Better Access, Better Care Act, also known as HB 177, seeks to realize those outcomes by removing many of the restrictions to NP practice in Ohio. If passed, it would repeal the SCA requirement for NPs in Ohio who have completed 2,000 clinical hours. So far, it's received support from the Federal Trade Commission (FTC), the Ohio Health Care Association (OHCA), the Ohio Nurses Association (ONA), the Ohio Association of Advanced Practice Nurses (OAAPN), and the American Association of Retired Persons (AARP), among others.
"This bill is a step towards full practice authority for Ohio's NPs," Dr. Onesko says. "I think a lot is going to come out of it."
The condition of 2,000 clinical hours—including how it is applied—may prove to be a point of contention. Some groups, such as the Ohio State Medical Association (OSMA) and the Ohio Academy of Family Physicians (OAFP), oppose HB 177. They want to see the number of required clinical hours for NPs go up even higher and begin to approximate a residency. Meanwhile, in other states, NP groups have balked at such lengthy clinical hour requirements. What the final requirements are and how they're implemented remains to be seen.
"There are different perceptions about what an NP does and is able to do, or what someone first coming out of school would feel comfortable doing," Dr. Onesko says. "I don't think that all of the graduates now are prepared to hit the ground running. They shouldn't necessarily have full practice authority right out of school, and may need the extra clinical hours to get up to speed."
The Future of NP Practice in Ohio
Dr. Onesko began practicing in 2002 and she's seen a lot of changes in the last 18 years. The advent of online NP programs has led to a massive influx of new students, not all of whom are held to the same standards as traditional brick-and-mortar students. Educating them on the importance of full practice authority is critical in shaping the next generation of autonomous and capable nurse practitioners.
"NPs before me paved the way for the future," Dr. Onesko says. "I see the profession continuing to evolve over time. It's going to have to because our health system has become so complex, but NPs are in an ideal position because they understand healthcare systems. They understand patient population outcomes and how to achieve those through lower cost."
It wasn't so long ago that Dr. Onesko remembers having to have a physician approve the prescriptions she would write. And she hopes that in the future, the changes will continue, eventually allowing NPs to practice independently and become leaders of interdisciplinary collaborations. Passing the Better Care, Better Access Act would be a crucial step.
"Current and aspiring NPs should understand what legislation does for our practice; it's where everything starts," Dr. Onesko says. "If we need a change, want a change, or have had a change, that's where it begins—in legislation and getting bills passed."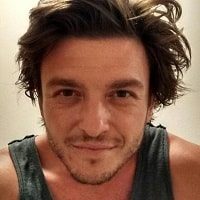 Matt Zbrog
Writer
Matt Zbrog is a writer and researcher from Southern California, and he believes a strong society demands a stronger healthcare system. Since early 2018, he's written extensively about emerging topics in healthcare administration, healthcare research, and healthcare education. Drawing upon interviews with hospital CEOs, nurse practitioners, nursing professors, and advocacy groups, his writing and research are focused on learning from those who know the subject best.