Ask a Professor: How Texas Nurse Practitioners Can Fight the Rural Health Crisis
"Lack of access to healthcare in the rural areas forces the residents to go to emergency rooms for routine and non-emergent medical service, increasing cost and placing additional burdens on the healthcare system. . .Texas NPs are well-positioned to help alleviate the crisis facing our healthcare system."
Annie Abraham, DNP, Clinical Assistant Professor at Baylor University's Louise Herrington School of Nursing (LHSON)
Texas is home to the largest rural population of any state: out of Texas's 254 counties, 70 percent are considered rural. But, according to the Texas Hospital Association, only 27 percent of the state's hospitals are located in rural areas. This disparity has been compounded in recent years by the closure of more than 20 rural hospitals, largely due to uncompensated care (Texas is the uninsured capital of America). When hospitals close, they take primary care providers and partner clinics along with them.
The result is that Texas now has a rural healthcare crisis. More than 20 percent of the state's counties have only one doctor, or none at all. The state has 432 areas designated as Health Professional Shortage Areas (HPSA), areas where there are more than 3,500 patients for a single primary care provider. That gives Texas the second highest HPSA count in the country and it means many rural patients lack access to prevention, screening, immunization, and other basic forms of care.
Meet the Expert: Annie Abraham, DNP, APRN, FNP-BC
Dr. Annie Abraham is a clinical assistant professor at the Baylor University Louise Herrington School of Nursing. She earned her MSN from the University of Texas at Arlington, and her DNP from Texas Christian University.
Prior to her role at Baylor, she served as an associate clinical professor at Texas Woman's University and as adjunct FNP clinical faculty at the University of Texas at Arlington. Dr. Abraham has been practicing as a family nurse practitioner for 15 years in the DFW area, and is an active member of the American Association of Nurse Practitioners, Texas Nurse Practitioners, and North Texas Nurse Practitioners. In 2000, she received the "Nurse of the Year Award" from the Baylor Center for Pain Management.
Dr. Abraham graciously shared her knowledge and experience as a nurse practitioner in Texas, including her thoughts on the state's healthcare provider shortage in certain regions.
"Lack of access to healthcare in the rural areas forces the residents to go to emergency rooms for routine and non-emergent medical service, increasing cost and placing additional burdens on the healthcare system," says Dr. Abraham.
Nurse practitioners could be the answer to Texas's rural healthcare problems. According to the American Association of Advanced Nurse Practitioners (AANP), there are nearly 300,000 NPs currently practicing throughout the nation, with another 30,000 entering the workforce each year. As high-quality health providers, they're trained to evaluate and diagnose patients, order and interpret diagnostic tests, and prescribe medications in all 50 states. They can fill a critical gap, especially in rural settings: over 85 percent of NPs are trained in primary care, and they're more likely than physicians to settle in rural areas.
"The nursing profession has a long history of rising to the occasion and facing challenges head on," Dr. Abraham says. "NPs are trained to provide quality care in a primary care setting, and Texas NPs are well-positioned to help alleviate the crisis facing our healthcare system."
Today, one in four rural care providers is a nurse practitioner, and the number is even higher in states with full practice authority laws. Further modernization of the scope of practice for NPs would decrease the number of patients living in rural primary care shortage areas from 23 million to 8 million, according to a report from United Health Group.
"At Baylor University, Louise Herrington School of Nursing, all DNP-FNP students are required to complete at least one clinical rotation in a medically underserved facility," Dr. Abraham says. "This experience prepares students to not just to provide care but to be leaders in rural area or any setting with low resources."
Other academic programs would be wise to follow LHSON's lead. But after graduation, DNP students may find they're not able to put all that they've learned into practice. In many states, including Texas, nurse practitioners are prevented from providing the full spectrum of care that they are trained and certified for. Anachronistic requirements on supervision, signatures, prescriptions, and licensure are still written into law, and they're blocking NPs from serving rural communities to the fullest extent of their ability.
Dr. Abraham, her colleagues, and groups like Texas Nurse Practitioners (TNP) are fighting back with advocacy efforts that reach all the way into the state legislature.
"It is my honor to be an active member of the local, state, and national NP organizations that are advancing our profession," Dr. Abraham says. "My goal as faculty is to prepare my students to not just think clinically but systemically, where they can identify issues in the system and bring about change."
Top Advocacy Issues for NPs in Texas
Full Practice Authority
In Texas, nurse practitioners are being withheld from practicing to the full extent of their training and education. Outdated, costly, and burdensome requirements (such as signed delegation agreements and supervisory requirements) tether NPs to physicians; this stymies the ability of NPs to plug critical primary care gaps in rural areas.
"One major success after the last legislative session was the removal of the required face-to-meetings," Dr. Abraham says. "The Advanced Practice Registered Nurse (APRN) and the collaborating physician can now conduct their required periodic meetings virtually."
That's a step, but it's not the end. Continuing to modernize the process, and putting NPs under the exclusive regulatory authority of the Texas Board of Nursing, would empower NPs to more freely provide the services they are certified to provide. Full practice authority is on the legislative agenda for Texas, in the form of B 1792 and SB 2438.
"My hope is that soon all NPs in Texas can practice without any unnecessary restrictions and burdens placed on them," Dr. Abraham says.
Prescriptive Authority
Texas does not grant full prescriptive authority of Schedule II substances for nurse practitioners. This reduces the ability of NPs to treat patients with chronic illness, cancer, mental health issues, and other conditions that may require prescriptive intervention. More progressive and practical legislation would ensure wider prescriptive authority for NPs, including Schedule II substances.
Signature Recognition
In many aspects, nurse practitioners provide the same level of care as physicians. Unfortunately, the rules around their signatures do not match.
"In my clinical practice, I work with two other NPs," Dr. Abraham says. "We have a great relationship with our collaborating physician, who practices at a different clinic. But the current regulations delay care for patients, for example, when we cannot sign home health orders or certify the need for therapeutic shoes for patients with diabetes. The patient must at times wait for days until the physician receives the form, signs it, and then faxes back to us."
With the Coronavirus Aid, Relief, and Economic Security (CARES) Act, NPs can now order home healthcare services, but Texas Medicaid has not followed suit. TNP supports more equitable legislation that would recognize the signature of an NP on health-related forms (e.g., work-status reports for workers' compensation, return-to-play forms for athletes who have suffered a concussion). By granting NPs the right to sign off on diagnoses and treatments they're already qualified to give, the burden for primary care physicians and their patients can be lowered significantly, particularly in rural settings.
New Nurse Practitioner Support
Texas needs to unlock the potential of the nurse practitioners it already has, but it also needs to support the flow of new nurse practitioners into the state.
To do that, Texas needs to streamline and fast-track the licensure application process for active, out-of-state NPs who want to practice in the state. Making it easier for NPs to work in Texas is a simple but critical step in addressing provider shortages. This isn't a corner case, it's the future: expediting licensing requirements for out-of-state NPs would also open up options for telemedicine and telehealth practice across state lines.
Another way to support the flow of nurse practitioners is to improve funding for graduate nursing education. Nurse practitioners are now expected to earn a doctoral degree, and they experience a burden of cost and time on their path to becoming a part of the healthcare workforce. A new incentive program and a dedicated funding stream would increase the number of grants, clinical placements, and clinical preceptorships for graduate nursing students; this, in turn, would help build the next generation of healthcare workers the state needs.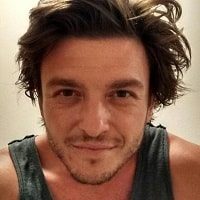 Matt Zbrog
Writer
Matt Zbrog is a writer and researcher from Southern California, and he believes a strong society demands a stronger healthcare system. Since early 2018, he's written extensively about emerging topics in healthcare administration, healthcare research, and healthcare education. Drawing upon interviews with hospital CEOs, nurse practitioners, nursing professors, and advocacy groups, his writing and research are focused on learning from those who know the subject best.