Ask a Professor: The NP Practice Environment in Utah
Sponsored
×
For the 2023-2024 academic year, we have 140 NP schools in our database and those that advertise with us are labeled "sponsor". When you click on a sponsoring school or program, or fill out a form to request information from a sponsoring school, we may earn a commission. View our advertising disclosure for more details.
"You see NPs everywhere in Utah: in the outpatient world, in the inpatient world, and managing birth care, too. I think the role of NPs in Utah will continue to expand to meet the needs of the community."
Van Gip-Duran, DNP, Clinical Assistant Professor, University of Utah College of Nursing
The US needs more highly-qualified healthcare providers. As the Baby Boomer generation enters old age, medical schools can't graduate enough physicians fast enough to address the population's increasingly complex needs. The Association of American Medical Colleges (AAMC) published a report in 2020 that forecasted a national shortage of up to 55,200 primary care physicians by 2033. But the healthcare needs of Americans reach beyond the Baby Boomers, and also beyond primary care; they should be served by more than just physicians, too.
States are already feeling the effects of the provider crunch, and Utah is no exception. According to the Kaiser Family Foundation (KFF), Utah has 62 health professional shortage areas (HPSAs) related to primary care, affecting an estimated 775,000 people. In mental health, the situation is even direr, with 46 HPSAs affecting 2.8 million people. Mortality rates for Utah's Alaskan Native and American Indian populations are significantly higher than the national average.
Nurse practitioners (NPs) are a critical part of the solution. Expertly trained to provide top-quality care across a range of specialties to a diverse set of patients, NPs take a holistic and patient-centered approach that can help alleviate their states' top health concerns. In Utah, recent legislation has empowered NPs to practice to the full extent of their training, and many are setting their sights on how to address the top health issues in their state.
To learn more about NP practice in Utah, read on.
Meet the Expert: Van Gip-Duran, DNP, APRN
Dr. Van Gip-Duran is a clinical assistant professor at the University of Utah College of Nursing. She is also a nurse practitioner at the Urban Indian Center of Salt Lake City and her college's Neurology Cognitive Disorders Clinic. She earned both her BSN and DNP from the University of Utah.
Dr. Gip-Duran has worked full-time in the operating room as an RN and part-time in a juvenile justice services setting as an NP. She also participated in a humanitarian effort as part of a medical team providing healthcare in rural Timo, Haiti. She is an active member of the Utah Nurse Practitioners and the American Association of Nurse Practitioners (AANP).
Life as an NP in Utah
"Utah's nurses and NPs are a small, tight-knit community," Dr. Gip-Duran says. "In nursing school and NP school, you get to know all your classmates, and you stay in touch after graduation. We all know where everyone else practices, and we support each other in different ways."
Utah may have one of the nation's smaller populations, but it's home to a diverse group of people. Dr. Gip-Duran's current practice sees a significant number of American Indian (AI) and Alaskan Native (AN) patients, which requires its own specific set of considerations. In Dr. Gip-Duran's practice, that involves additional screenings related to mental health, which are important for many patient populations but particularly for one with the highest level of suicide risk.
"We didn't receive a lot of exposure to how to treat the AI/AN population when I was in school, but I've learned a lot through my practice," Dr. Gip-Duran says. "I've also been exposed to many underserved groups, such as refugee populations, Hispanic populations, and Asian-American populations. There's always a learning curve, no matter where you go."
Advocacy Issues for NPs in Utah
Formally a reduced practice state, Utah passed House Bill 287 in 2021, effectively establishing full practice authority for NPs. The bill removed requirements for a signed Consultation and Referral (C&R) agreement with a physician for NPs to have schedule II prescriptive authority, and also reduced the requirements for NPs to work in solo practice down to a 1,000-hour non-signature mentorship.
This transition has freed up the state's NP associations to focus their advocacy efforts elsewhere; it's also allowed the state's NPs to provide smoother and more comprehensive care to their patients.
Dr. Gip-Duran's clinic was started because the AN/AI population did not feel their needs were being met in conventional clinics. The Urban Indian Center approached the University of Utah College of Nursing to start a nurse-led clinic at their center. The NPs at this new clinic provide culturally competent and responsive care.
"At my clinic, it's me and another NP," Dr. Gip-Duran says. "We work on different days, independently. When I'm there, I'm the only one coordinating our patient visits, and we don't have to have a physician sign off on any of our prescriptions."
Utah's NPs can focus their advocacy efforts on some of the top health concerns in the state, practically all of which relate back to the Covid-19 pandemic. Many of the patients Dr. Gip-Duran sees have underlying comorbidities—mental health conditions, uncontrolled diabetes, cardiovascular issues—that make a Covid-19 diagnosis more complex and dangerous than for the average person.
"A lot of NPs here in Utah are doing amazing things in our community to treat people with Covid-19 infections," Dr. Gip-Duran says. "With government funding, it doesn't matter if the patient is uninsured, we can still treat them, and this helps us reduce hospital stays."
Dr. Gip-Duran and her NP colleagues not only diagnose and treat Covid-19 and associated issues, they also engage in patient education and vaccine drives within their communities. They also have a back-to-school event, where families can bring their kids to get the medical and social resources they need before school starts.
"We plan a lot of these events with our clinical staff," Dr. Gip-Duran says. "We have NPs on local news, talking about these events, and spreading the word for people to come and access these resources."
The Future for Utah's NPs
The future for Utah's NPs is largely being shaped by the effects of the Covid-19 pandemic. Covid-19 has exacerbated mental health issues in every state, but it is of particular concern in Utah: a 2002 report found that antidepressants were prescribed in Utah more than in any other state, and at a rate nearly twice the national average.
While that report was hotly debated, and the reasons for the high diagnosis rate are not agreed-upon, what is objectively known is that the state's mental health resources have not been able to keep up with patient demand.
"We're seeing a lot of issues with mental health access right now," Dr. Gip-Duran says. "I've heard from many of my patients that it's taking months to see a therapist. That's a really big problem. Our clinic just hired a PMHNP to work with the behavioral health team to care for this vulnerable AN/AI population."
Covid-19 hasn't had only negative effects, though: the pandemic has accelerated the adoption of telehealth across the state, enabling NPs to provide some aspects of care at a distance. That's not only helpful in safely treating patients in quarantine, but it's opening up care to patients who may have issues with transportation or mobility. This is, to Dr. Gip-Duran, part of an overarching trend: more NPs, in more specialties, being more easily accessible by the patients who need them.
"You see NPs everywhere in Utah: in the outpatient world, in the inpatient world, and managing birth care, too," Dr. Gip-Duran says. "I think the role of NPs in Utah will continue to expand to meet the needs of the community."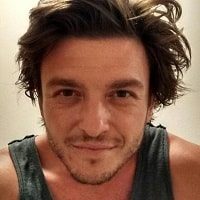 Matt Zbrog
Writer
Matt Zbrog is a writer and researcher from Southern California, and he believes nurse practitioners (NP) are an indispensable component of America's current and future healthcare workforce. Since 2018, he's written extensively about the work and advocacy of NPs, with a particular focus on the rapid growth of specialization programs, residencies, fellowships, and professional organizations. As part of an ongoing series on state practice authority, he's worked with NP leaders, educators, and advocates from across the country to elevate policy discussions that empower NPs. His articles have featured interviews with the leadership of the American Association of Nurse Practitioners (AANP), the National Association of Pediatric Nurse Practitioners (NAPNAP), and many other professional nursing associations.