AANP President Interview: The Importance of the Flu Vaccine Going Into Flu Season
"The nation's 290,000 NPs deliver patient care in more than one billion visits each year—these are all vital moments to explain to patients, simply and affirmatively, the importance of getting a flu vaccine."
Dr. Sophia L. Thomas, President of the American Association of Nurse Practitioners (AANP)
As the global community races towards a vaccine against Covid-19, healthcare workers are fighting to remind the public about the importance of vaccinations, including the one that already exists to combat the seasonal flu. The seasonal flu may not be as lethal as strains of the novel coronavirus, but it still remains a potentially serious disease that can lead to hospitalization, or in some cases, death. As winter encroaches, so does peak flu season, and vaccination is the best course of action in reducing potential health risks.
"It's more important than ever for patients to get their flu shots this season, especially amid the ongoing COVID-19 pandemic," says Dr. Sophia L. Thomas, the President of the American Association of Nurse Practitioners (AANP). "The twin-demic of Covid-19 and flu season raises the potential that patients may contract both viruses at once, placing an additional burden on their immune systems. Further, the combination of flu and Covid-19 could strain the capacity of our health system, provider resources, and testing capacity."
Meet the Expert: Dr. Sophia L. Thomas, President of the American Association of Nurse Practitioners (AANP)
Sophia L. Thomas, DNP, APRN, FNP-BC, PPCNP-BC, FNAP, FAANP is the President of the American Association of Nurse Practitioners (AANP). A family and pediatric nurse practitioner (NP) at the DePaul Community Health Center in Kenner (New Orleans), Louisiana, Dr. Thomas' clinical practice has focused on providing care to medically underserved families.
Dr. Thomas is active within several professional organizations, including the Louisiana Association of Nurse Practitioners (LANP). She has served in elected and appointed leadership and committee positions, including as president of LANP and previously in AANP as Region 6 Director. She was inducted as a Fellow in both the AANP in 2012 and the National Academy of Practice in Nursing in 2013.
In addition to her advocacy efforts, Dr. Thomas impacts NP education through publications and presentations on multiple clinical topics. As AANP president and spokesperson, her multimedia reach includes print, radio, and television. She also speaks extensively throughout the U.S. and internationally, advocating for NP scope of practice legislation and for improving patient access to quality, affordable healthcare.
Who Needs a Flu Vaccine?
Dr. Thomas and AANP are urging patients over the age of six months to get their seasonal flu vaccination and to promptly seek medical attention if they develop flu-like symptoms. In the early stages of infection, the effects of both Covid-19 and the seasonal flu can look similar, manifesting in cough, fever, and body aches. Flu prevention is a top priority for health workers and for patients, and vaccination is the first line of defense.
"The flu vaccine can help reduce flu severity as well as reduce the possibility of patients contracting both the flu and Covid at the same time," Dr. Thomas says. "The double impact of both viruses on a patient's immune system could be devastating."
Why is There a Flu Season?
Timing is critical. In the summer, when the air is more humid, the protective coating that surrounds the virus degrades. Respiratory droplets absorb water, enlarge, and drop to the ground. But the virus is more stable when the air is cold and the humidity is low. Winter conditions thus allow the virus to remain in the air as respiratory droplets, increasing the likelihood of transmission.
Flu season typically peaks from December to February, but depending on the weather, it can begin impacting communities as early as September and as late as April.
"At my practice in Louisiana, we actually began to see cases toward the end of September, which is why we recommend patients get their flu vaccine starting around September 1," Dr. Thomas says. "It takes roughly two weeks for the body to build an immune response to the flu vaccine. So, the sooner you get the flu vaccine and give your body time to adjust, the sooner you are protected from the flu."
Protecting Oneself Against Covid-19 and the Flu
Covid-19 has given everyone a crash course in disease prevention, and those lessons can apply to the seasonal flu as well. Mask-wearing, hand-washing, and social distancing not only have a powerful impact in mitigating the spread of Covid-19, but they can also slow, or even potentially stop, the traditional flu virus.
In the Southern Hemisphere this year, the peak flu season came and went with very low transmission numbers, reinforcing the power of adhering to health professionals' recommendations.
"Respiratory viruses, including the common cold, can be better prevented by mask-wearing, physical distancing, and hand-washing," Dr. Thomas says. "It's important people know that these practices are helpful for stopping the spread of Covid-19—and the flu."
Despite the encouraging news from below the Equator, the flu season remains a major concern. The Centers for Disease Control and Prevention (CDC) has estimated that between October 1, 2019 and April 4, 2020, there were between 39 million and 56 million cases of flu, including as many as 740,000 hospitalizations and 62,000 flu-related deaths.
The Efficacy of the Flu Vaccine
Data shows that flu vaccination can have a significant positive impact. For children with pre-existing conditions, taking the flu vaccine reduces flu-related deaths by 50 percent, and among otherwise healthy children, by 75 percent. For people over 65 years of age, the vaccine cuts the need for hospitalization by 50 percent, and among pregnant women who have had a flu vaccine, flu-related infections are reduced by 5 percent and hospitalizations by 40 percent.
"Overall, the health of our nation could improve significantly if all families took the step of getting vaccinated," Dr. Thomas says. "This year, more than ever, it's important for patients to get vaccinated."
Nurse practitioners (NPs) have a major role to play in combating the seasonal flu. Nurses belong to the most trusted profession in the United States. Patients rely on NPs to educate them on issues such as seasonal vaccination. Misinformation can spread easily through social media, and it's up to health professionals to fight back with key facts.
"We're encouraging NPs to lead by example," Dr. Thomas says. "If you've received the flu vaccine, share it on social media like I did, and remind your colleagues and patients that NPs offer the flu vaccine for patients at their practices. The nation's 290,000 NPs deliver patient care in more than 1 billion visits each year—and these are all vital moments to explain to patients, simply and affirmatively, the importance of getting a flu vaccine this year."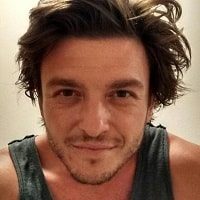 Matt Zbrog
Writer
Matt Zbrog is a writer and researcher from Southern California, and he believes a strong society demands a stronger healthcare system. Since early 2018, he's written extensively about emerging topics in healthcare administration, healthcare research, and healthcare education. Drawing upon interviews with hospital CEOs, nurse practitioners, nursing professors, and advocacy groups, his writing and research are focused on learning from those who know the subject best.