Healthcare Reform: Proposals from a Nursing Leader
Sponsored
×
For the 2023-2024 academic year, we have 140 NP schools in our database and those that advertise with us are labeled "sponsor". When you click on a sponsoring school or program, or fill out a form to request information from a sponsoring school, we may earn a commission. View our advertising disclosure for more details.
"This country has unmatched resources to improve the health of its citizens. But neither the public nor policymakers can take public health for granted."
Dr. Jennifer Sonney is the President of the National Association of Pediatric Nurse Practitioners (NAPNAP)
Healthcare reform has made the American healthcare system what it is today. In 1965, President Lyndon Johnson enacted legislation that introduced Medicare and Medicaid. In 1996, Title II of the Health Insurance Portability and Accountability Act (HIPAA) set critical standards around electronic healthcare transactions. President Obama's Affordable Care Act (ACA) radically overhauled how healthcare and health insurance operated. Change is part of the healthcare system's DNA.
Healthcare reform doesn't have to be radical, either. Small, logical steps can build a meaningful path to a safer, more equitable healthcare system. Sometimes the change comes quickly: the Covid-19 pandemic forced providers and patients to adapt to new and brutal conditions but simultaneously accelerated telehealth adoption. Other times, battles for reform are hard-fought: 26 states in the US have adopted full practice authority for nurse practitioners (NPs) and advanced practice registered nurses (APRNs), but 24 still have not.
NPs are powerful advocates for the patients they serve. And that advocacy includes pushing for intelligent healthcare reforms that lead to a better system of care for all Americans. What comes next in healthcare reform is largely in the hands of the public, the patients, and the healthcare providers who advocate for changes. What will those changes be?
Meet the Expert: Jennifer Sonney, PhD, APRN, PPCNP-BC, FAANP, FAAN
Dr. Jennifer Sonney is the President of the National Association of Pediatric Nurse Practitioners (NAPNAP). She is also an associate professor and the Elizabeth C. Giblin endowed professor at the University of Washington School of Nursing. Dr. Sonney's research program focuses on improving immediate and long-term health outcomes of children with asthma by reducing symptom burden through novel technology solutions, innovative interventions, and cutting-edge clinical practice transformations.
Dr. Sonney is passionate about preparing the next generation of pediatric advanced practice nurses; she delights in drawing upon her years of primary care to bring pediatrics alive in the classroom. She is exceptionally honored to serve on the NAPNAP board and support the profession she loves.
Confronting the Top Challenges in Healthcare
America's healthcare workforce handled the Covid-19 pandemic with grit, flexibility, and sacrifice. But even as the pandemic subsides, its impact on the healthcare system will be lasting. One unfortunate side effect is an abnormally high rate of vaccine hesitancy, which extends beyond the Covid-19 vaccine to other critical jabs.
"Childhood immunization uptake is a serious public health issue," Dr. Sonney says. "For two years in a row, there has been a decline in routine childhood vaccine administration. The decline makes the individual children who are unvaccinated susceptible to infectious diseases—some of which are life-threatening—and opens the door to outbreaks of vaccine-preventable diseases in our schools and communities. Widespread misinformation about science and evidence-based vaccine development has caused confusion and hesitancy among parents and caregivers."
The pandemic also highlighted inefficiencies within the existing healthcare system. Children's mental health proved to be a particular area of concern: even before the pandemic, mental health challenges were the leading cause of disability and poor life outcomes in young people, with up to one in five children in the US having a reported mental, developmental, or behavioral disorder. Since the pandemic, this under-resourced area has been stretched even further.
"There needs to be immediate action to improve access to providers and available tools to properly screen children and adolescents for mental health conditions," Dr. Sonney says. "We also need a workforce ready to accept referrals from primary care providers and provide specialized treatment for pediatric patients."
Workforce shortages are spreading across the healthcare workforce more broadly, too. After working on the front lines of the pandemic for years, up to a third of NPs may soon leave the workforce; up to half of RNs are considering the same. At the same time, NPs, APRNs, and RNs are key components in addressing the complex needs of an aging population. Incentivizing and supporting the pipeline between schooling and career is crucial.
"We encourage leaders to look for solutions to improve the nursing education and clinical training infrastructure, analyze student loan debt burden, and reduce disparities in pay which limit workforce growth," Dr. Sonney says.
Proposals for Healthcare Reform
Healthcare reform needs to respond to the healthcare system's current challenges and be proactive about building a more effective system for the future. And NPs and APRNs should feature prominently in such a system: decades of research have repeatedly shown they provide high-quality care. NPs and APRNs are not physician competitors but unique healthcare providers who apply a holistic, patient-centered approach.
"There is a misallocation of resources, with too much focus on illness and treatment and not enough on healthy behavior and prevention," Dr. Sonney says. "There needs to be greater investment in early childhood health and development."
NPs and APRNs can be a part of that greater investment. But unfortunately, many states still have legislation that prevents NPs and APRNs from practicing to the full extent of their training. Healthcare reform can better support NPs and APRNs by basing regulations on current nursing education and clinical preparation and enacting equitable payment systems based on the service provided to patients.
Another forward-looking area of reform, particularly relevant to pediatrics, is in age-appropriate care. It's a concept so simple it sounds self-evident: children should receive care considering they're children. One successful example of age-appropriate care is the school-based health center (SBHC).
"NAPNAP supports improved access to age-appropriate care for children and adolescents," Dr. Sonney says. "Children aren't little adults and the healthcare system must address specific healthcare needs and social determinants of health, including nutrition, physical activity, and mental health."
Advocating for a Better Healthcare Future
NPs and APRNs nationwide have participated in several grassroots advocacy campaigns that led to meaningful change. The first step is often education: in the 26 states that have enacted full practice authority, NPs and APRNs had to work closely with government officials who weren't always as proficient in the healthcare system's terminology, logistics, and research.
"There is often a lack of understanding about healthcare practice, specifically the specialized care of children and the role that APRNs have in delivering high quality, equitable, affordable evidence-based care to improve child health outcomes," Dr. Sonney says.
New and aspiring NPs and APRNs can be important in advocating for a better healthcare future. Dr. Sonney recommends developing professional relationships with legislators and regulators to discuss policy solutions for health issues affecting children and families and to help patients tell their stories.
In pediatrics, it's especially important to work collaboratively with other children's health providers, both in the provision of care itself and in advocating for new policy solutions. For NPs and APRNs, advocacy is part of the job.
"This country has unmatched resources to improve the health of its citizens," Dr. Sonney says. "But neither the public nor policymakers can take public health for granted. The country has to learn from its experiences in the Covid-19 pandemic and honestly focus on policies that will improve public health and prevent disease and illness, including social conditions, relying on verifiable science and medical practice. We have to focus more on giving infants and children a healthy, well-balanced start in life. We have to provide the resources to expand the healthcare workforce that will be needed to meet the country's changing healthcare needs and remove barriers that prevent all medical professionals from practicing at the fullest extent of their education and preparation."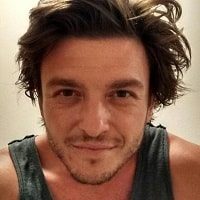 Matt Zbrog
Writer
Matt Zbrog is a writer and researcher from Southern California, and he believes nurse practitioners (NP) are an indispensable component of America's current and future healthcare workforce. Since 2018, he's written extensively about the work and advocacy of NPs, with a particular focus on the rapid growth of specialization programs, residencies, fellowships, and professional organizations. As part of an ongoing series on state practice authority, he's worked with NP leaders, educators, and advocates from across the country to elevate policy discussions that empower NPs. His articles have featured interviews with the leadership of the American Association of Nurse Practitioners (AANP), the National Association of Pediatric Nurse Practitioners (NAPNAP), and many other professional nursing associations.