Day in the Life of a Dermatology Nurse Practitioner
"I never know what patients will come in with. But that's one of the things I love about my job: every day is different. I like the challenge that's associated with that."
Sylvana A. Brickley, Dermatology Certified Nurse Practitioner (DCNP)
Dermatology nurse practitioners (NPs) evaluate, diagnose, and treat issues related to the skin, hair, and nails. They can work in dermatology clinics, academic settings, and specialty clinics. Dermatology NPs may also choose to sub-specialize in pediatric, surgical, or cosmetic care. Increasingly, dermatology NPs are seeking out board certification as dermatology-certified nurse practitioners (DCNPs).
Dermatology is much more complex than the average person might realize. There are over 4,000 different diagnoses in dermatology and many more subclassifications of disease. Dermatology NPs are well-versed in the didactic skills necessary to identify and manage those conditions and are imbued with a nurse's holistic approach—one that's essential to patient-centered care.
Dermatology is still a relatively small specialty for NPs, but it's a rapidly growing and increasingly important one. To learn more about the work and life of dermatology NPs, and where the role is going, read on.
Meet the Experts
Sylvana A. Brickley, MSN, FNP-BC, DCNP
Sylvana A. Brickley is a dermatology certified nurse practitioner (DCNP). She earned her bachelor of science in nursing (BSN) and master of science in nursing (MSN) at Simmons University in Boston, Massachusetts, and then completed the two-year University of Rochester Medical Center (URMC) postgraduate dermatology training program in 2019.
Brickley is currently serving a two-year term as a director on the Dermatology Nurses' Association (DNA) Board of Directors and is an editorial board member for the Journal of the Dermatology Nurses' Association (JDNA). She presented at the DNA's Annual Convention, is a peer reviewer for the JDNA, and has published several articles in peer-reviewed dermatology journals. Brickley is passionate about improving patient access to dermatological care and promoting high-quality educational opportunities for NPs who practice dermatology.
Lynne M. Dunphy, PhD, APRN, FNP-BC, FAAN, FAANP
Dr. Lynne M. Dunphy is professor emerita for the Christine E. Lynn College of Nursing at Florida Atlantic University (FAU). She is also director of nurse practitioner education for VisualDX, an AI-powered diagnostic support tool for clinicians.
Dr. Dunphy previously served as full professor and assistant dean of graduate programs at FAU. She was also a Robert Wood Johnson Executive Nurse Fellow from 2009 to 2012 and in 2012, was the founding nurse lead of the Rhode Island Action Coalition (RIAC), established to advance the Institute of Medicine's Future of Nursing report published in 2011. Dr. Dunphy is the author of the widely-used textbook, Primary Care: The Art and Science of Advanced Practice Nursing, now going into its fifth edition.
The Evolution of the Dermatology NP Role
Dermatology is an in-demand specialty. The average wait time for a patient seeking a dermatology appointment is over 32.3 days, representing a 46 percent increase since 2009. While specific wait times vary drastically between geographic locations, an aging population and the retirement of many dermatologists over the next decade suggest the issue will be exacerbated in coming years.
Dermatology NPs are here to help: in 2013, there were an estimated 3,700 NPs specializing in dermatology; today there are over 5,000. The swelling number of dermatology NPs coincides with greater utilization of dermatology NPs in general: today, 53 percent of dermatology group practices employ at least one NP or physician assistant or associate (PA).
"Specialty practice NPs are an emerging group, with specialization in dermatology in high demand," Dr. Dunphy says. "Dermatology NPs have a very bright future."
Dermatology NPs are highly educated and expertly trained to provide a wide range of services in medical dermatology. Already, they've served an important role in alleviating some of the overwhelming demand faced by dermatologists, but increasingly they're being utilized as full-spectrum specialists. This coincides with the wider adoption of the dermatology certified nurse practitioner (DCNP) credential and the growing reputation of fellowship and residency programs in dermatology for NPs.
"A big trend in dermatology over the past several years has been a transition-to-practice programs," Brickley says. "It's possible for an NP to go into dermatology without such a program, and many do. But for me, it was a perfect fit."
Transition-to-practice programs can be called fellowships, residencies, or post-graduate training programs. Essentially, they're structured educational programs in academic settings, combined with a clinical component that, over the course of the fellowship, meets the requirements necessary to take the board-certified dermatologist nurse practitioner exam. While the number of these programs is still relatively limited, it is increasing, and these programs play a critical role in preparing NPs for specialty practice.
A Typical Day for a Dermatology NP
"In most settings, today's dermatology nurse practitioners have a pretty broad scope of practice," Brickley says. "We evaluate patients, we diagnose patients, and we manage their treatment long-term, both autonomously and in collaboration with board-certified dermatologists."
Brickley's clinical day begins with identifying her support staff for the day. She then sees patients in 15-minute increments, and sees approximately ten patients in a half-day time period, depending on caseload complexity. She cares for patients across the lifespan, but as a licensed family nurse practitioner (FNP), her patients are generally teenagers and adults. Working at a large tertiary referral center, Brickley and her team will see practically everything across the spectrum of medical dermatology, ranging from straightforward cases to more complex ones that have been referred from elsewhere.
"I never know what patients will come in with," Brickley says. "But that's one of the things I love about my job: every day is different. I like the challenge that's associated with that."
As part of a teaching institution, Brickley collaborates with several other healthcare professionals: attending board-certified dermatologists will work in parallel and may provide clinical support; licensed practical nurses (LPNs) and medical assistants (MAs) will assist with biopsies and rooming patients; registered nurses (RNs) will assist with biologics and patient education; and front desk staff members ensure that the clinic continues to run smoothly.
"There are a lot of hands that go into taking care of patients," Brickley says. "It's a very collaborative environment."
The Future for Dermatology NPs
The dermatology NP role is continuing to evolve, and so is the technology surrounding it. AI-powered tools are assisting clinicians in the diagnosis of dermatologic conditions. Already, augmented intelligence tools like VisualDx have helped crack some unusual cases.
"The use of point-of-care AI technology, such as VisualDx, is an important development for dermatology NPs," Dr. Dunphy says. "This clinical decision-making support tool facilitates accuracy in differential diagnosis in general, and in dermatology specifically."
The same tech is also being used to help remedy health disparities and improve health outcomes for people of color. Dark skin is still woefully underrepresented in medical literature, accounting for less than 5 percent of images in medical textbooks; this results in clinicians being insufficiently trained in recognizing disease patterns in patients of color.
But VisualDX, along with Project IMPACT and the Skin of Color Society (SOCS), are working together to collect data from across the globe that includes images displaying the full spectrum of disease presentations across skin types.
As the field of dermatology is advanced through research and technology, dermatology NPs are hopeful that their role can be similarly advanced through advocacy and legislation. Achieving full practice authority, wherein dermatology NPs are not obstructed from providing the care they've been trained to provide, is one of the biggest things that can be done to improve patients' access to care and reduce the long wait times many patients still face. Advocacy efforts to this end are ongoing in many states.
"It is our view that full practice authority for NPs will create a safety-net workforce ideally situated to care for vulnerable populations, especially those with dermatological issues," Dr. Dunphy says.
In October 2021, Accreditation Board for Specialty Nursing Certification (ABSNC) announced that the Dermatology Nurse Practitioner Certification Board (DNPCB) had been granted reaccreditation for its DCNP examination and credential. The DNPCB and many DCNPs see it as a significant milestone for the specialty. Also, as fellowship and residency opportunities for dermatology NPs grow in tandem, more NPs will be ready to make the leap into specialty practice.
"Dermatology is a broad specialty, but it's a very rewarding one, and I love it," Brickley says. "I feel extremely lucky to have found this opportunity."
Resources for Dermatology NPs
To learn more about the work and advocacy of dermatology NPs, check out some of the resources below.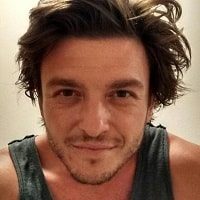 Matt Zbrog
Writer
Matt Zbrog is a writer and researcher from Southern California, and he believes a strong society demands a stronger healthcare system. Since early 2018, he's written extensively about emerging topics in healthcare administration, healthcare research, and healthcare education. Drawing upon interviews with hospital CEOs, nurse practitioners, nursing professors, and advocacy groups, his writing and research are focused on learning from those who know the subject best.