Day in the Life of a Women's Health Nurse Practitioner (NP)
"As WHNPs, we're on the front line for women."
Dr. Kathryn Trotter, Associate Clinical Professor, School of Nursing at Duke University
Since 1967, academic programs have been preparing women's health nurse practitioners (WHNPs) to address the health needs of women. In the beginning, those WHNPs were referred to OB/GYN NPs, as their initial scope of practice was centered around obstetrics and gynecology, which involves pregnancy, childbirth, and the female reproductive system. But the people who still inquire about OB/GYN NPs are probably only doing so because they're borrowing the term OB/GYN from the world of specialized physicians.
Today, the WHNP deals with much more than obstetrics and gynecology. In fact, today's WHNP provides care to more than just cis-gendered women. As their scope of practice continues to evolve, WHNPs may treat transgender patients, intersex patients, and even men's reproductive issues. Many of these programs are referred to as women's health/gender-related NP programs.
Women's health is a specialty practice area that's continuing to grow and evolve. It's also one that has advocacy and social justice baked into its DNA: WHNPs take a truly holistic approach to care, considering the relationships between class, ethnicity, gender, and sexual orientation when treating their patients.
To learn more about the work and advocacy of WHNPs, read on.
Meet the Expert: Kathryn Jane Trotter, DNP, FAANP
Dr. Kathryn Trotter is an associate clinical professor in the School of Nursing at Duke University, where she is the lead faculty for the women's health nurse practitioner major. She teaches advanced women's health courses, as well as the basic perinatal health course and gynecology content within other courses for all NP students.
Dr. Trotter maintains clinical practice as a certified nurse-midwife and family nurse practitioner in the Duke University Medical Center and is the senior NP for two clinics: the benign breast clinic and the high-risk breast cancer clinic at the Duke Comprehensive Cancer Center.
Dr. Trotter earned her BSN from George Mason University and her MSN with a specialty in midwifery from the University of Kentucky. She earned both her post-master's certificate as a family nurse practitioner and her DNP from Duke University School of Nursing.
Before joining the faculty of the Duke University School of Nursing, Dr. Trotter held faculty positions with physician resident education in the Department of Family Medicine within the University of North Carolina-Chapel Hill Medical School and was a full-time primary care provider. She is a fellow of both the American Association of Nurse Practitioners and the American Academy of Nurses.
The Evolution of the Women's Health/Gender-Related Nurse Practitioner Role
"The WHNP role has evolved significantly over the last 20 years," Dr. Trotter says. "WHNPs have a background in primary care and gender health, but they've also now found niches where they are providing specialized care."
Early on, when WHNPs were still referred to as OB/GYN NPs, their primary scope of practice was related to maternity and viewed as specialty care. The initial cohort of WHNPs retained those maternity issues within their scope of practice, but also focused on providing primary care services. Today, the role has grown to include a large number of subspecializations, including urogynecology, maternal-fetal medicine, sexual therapy, and gynecological oncology.
In contemporary WHNP programs, students will learn basic skills related to women's health that family NP programs may not teach: how to perform a perinatal ultrasound, how to conduct a Pap smear, and how to put in an IUD.
But they'll also get exposure to more complex areas of subspecialization through both didactic coursework and clinical rotations. And new WHNPs will do a lot of shadowing and apprenticeship to gain further expertise. Ultimately, a WHNP can sub-specialize in practically any area they choose.
"People get drawn into small niches based on their interests and the needs of their practice," Dr. Trotter says. "One WHNP I worked with got really into sexual therapy, so she went and took some extra courses in it. After that, for one day a week, she'd offer sexual therapy counseling. It's the same as a physician might choose to do colonoscopies. You may need a little extra training post-graduation, but you can choose your niche and meet the needs of your community."
A Typical Day for a Women's Health/Gender-Related Nurse Practitioner
WHNPs can work in a wide variety of settings, but most typically find themselves in outpatient clinics. However, there's still a wide range of different outpatient clinics—i.e. prenatal clinics, family planning clinics, and OB/GYN clinics—each of which will present a WHNP with a slightly different typical day and a different set of patients.
"In the outpatient clinical setting, you see patients with a wide range of conditions," Dr. Trotter says. "Some are there for their annual check-up. Some suspect that they're pregnant. Some have pelvic pain. Sometimes it turns out they've got anxiety and depression, too. It's hard work because it's a variety of issues, and there's not always an emotional component, but there sometimes is. As WHNPs, we're on the front line for women."
In settings where the WHNP owns their own practice and operates independently, a WHNP may only interface with a small number of support staff. But in larger settings, there's broad collaboration between WHNPs and physician assistants (PAs), registered nurses (RNs), certified nurse-midwives (CNMs), medical doctors (MDs), administrative staff, and other NPs. WHNPs also need to coordinate with other WHNPs who subspecialize in other areas.
The Centering Model
WHNPs are also at the forefront of some unique and progressive practices, like the centering model. The centering model brings together a group of patients along with a healthcare provider like a WHNP, and focuses on holistic, relationship-based care. It's particularly effective in prenatal care, where a group of eight to ten women who are pregnant and due in the same month can come together and form a small community. It can also be adopted for women with diabetes, or women who have survived breast cancer.
On a purely logistical level, the centering model boosts efficiency for the healthcare provider, who doesn't have to repeat the same instructions eight to ten times over the course of several one-on-one appointments; but the main benefits come from the improved quality of the time spent with the patients.
"It's about the empowerment of women," Dr. Trotter says. "Instead of sort of patriarchically saying you should do this and you should do that, we turn to the patients and ask, what do you think and what should we try here?"
Advocacy Issues for Women's Health Nurse Practitioners
Women's health is a specialty practice area that's steeped in advocacy. One of the biggest advocacy issues is the need for more diverse research. The vast majority of medical research has been performed by white men, about white men. But women can respond differently to medications than men, and women can present with different symptoms of critical conditions like myocardial ischemia.
"Women aren't a minority, but they're still sometimes treated like one," Dr. Trotter says. "Someone needs to look out for them."
Another major advocacy issue for WHNPs is increasing access to care. One way of furthering that goal is enabling full practice authority for NPs in every state and thus allowing them to practice to the full extent of their education and training. But it's not only about access to general healthcare services: it's also about access to equitable care from providers who can treat patients from a diverse range of backgrounds.
"Over the last five to ten years, I've noticed more and more women's health NPs want to help with transgender care," Dr. Trotter says.
Part of that trend includes WHNPs who had female patients who transitioned to male but wanted to stay with the same healthcare provider. Other parts involve WHNPs who want to be involved at one or more stages of transgender care: pre-transition, transition, and post-transition. Clinics like Planned Parenthood have largely stepped up to fill in the gap around care for transgender and intersex issues, but private practice has moved more slowly.
Continuing education for WHNPs is important to not only stay up to date with the latest medical research in transgender care, but it's also an opportunity for WHNPs to learn more about gender theory and the social science issues surrounding it. If more states like Texas restrict access to care for transgender patients, WHNPs will be an important advocate for equitable healthcare services that are accessible to anyone who needs them.
"To be a good WHNP, you have to be passionate about what you do," Dr. Trotter says. "But you also have to be constantly learning, asking about what you don't know, and keeping a nonjudgmental attitude."
Resources for Women's Health/Gender-Related Nurse Practitioners
To learn more about the work and advocacy of WHNPs and to connect with those working in this specialty area, check out some of the resources below.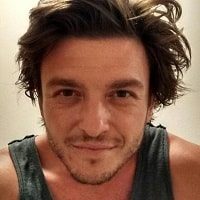 Matt Zbrog
Writer
Matt Zbrog is a writer and researcher from Southern California, and he believes a strong society demands a stronger healthcare system. Since early 2018, he's written extensively about emerging topics in healthcare administration, healthcare research, and healthcare education. Drawing upon interviews with hospital CEOs, nurse practitioners, nursing professors, and advocacy groups, his writing and research are focused on learning from those who know the subject best.