Establishing an Independent NP Practice: What to Know
Nurse practitioner practice varies by state. NPs can play an imperative role in meeting the healthcare needs of every community, as states continue to roll back obstacles for NPs to practice autonomously.
NPs can practice independently in states like Washington, Maine, and Colorado. Other states restrict practice for NPs, requiring a supervising physician, such as in Georgia, California, and Texas. Some states subsequently allow independent practice once NPs have obtained several years of experience as in Florida and Virginia.
In most states, nurse practitioners can open up their own practice, but some require obtaining a supervising physician. Nurse practitioners should be proficient in their skills prior to opening a practice so that they can focus on the business aspect of their clinic.
Before Opening an NP Practice
NPs interested in opening their own practice should first self-reflect and evaluate if they have the time and dedication to start a new business. Initially, having a business may require one to work more than the standard 40-hour work week. Besides being healthcare providers, they will have to learn about marketing, bookkeeping, networking, and management.
Afterward, the NP should determine what kind of impact they want to have in their community or profession. They should make sure that there is also a need in their community that aligns with their competencies. For example, several nurse practitioners opened up a "lice clinic" in their town. They saw a need to assist parents in getting rid of lice in children and set up a thriving cash-only business offering this service.
Then, the NP needs to create a business plan. This will allow the NP to organize, operate, and grow their practice. Generating a thorough business plan can take time. The NP should work to make a business plan several months before opening the practice. This plan will need to include services and products the office will offer patients.
If the NP is practicing in a state that requires a supervising physician, they should look into getting one involved. Depending on the state, they may not need a collaborative physician to be physically present at the site. Yet, they would be required to have an available physician for consultation when the need arises. This physician may also be obligated to serve as the facility's medical director.
Additionally, it is recommended that the NP hires an attorney with experience setting up nurse practitioner-owned businesses and is familiar with state laws. The NP can consult with an accountant and the lawyer to establish the best entity to create from a legal and tax standpoint. They will help register the business in their respected state. Examples of business structures include a partnership, corporation, or limited liability company.
After the business is incorporated, the NP must apply for a group NPI number. This is separate from the personal NPI number providers use to prescribe. Then they can register with the IRS for a federal tax ID number. This number will be used to pay federal taxes, hire employees, and apply for business permits.
The NP can subsequently ask insurance agents about options for protection liability coverage. The NP may want to expand their professional liability insurance coverage to include business-related needs and license defense.
Separately, the NP will need to ask about business coverage insurance. This would cover employment liability, contractual liability, worker's compensation, and unemployment insurance.
Prepare a Space for the NP Practice
After developing a business plan, the NP will search for a place that may be used as a medical practice. The NP will have to contemplate the various services they want to offer and the amount of space needed to conduct these services. They will need to think about the resources needed and meet with an architect specializing in medical offices to decide the size and abilities of the space. The nurse practitioner may customize the space with the architect and contractors.
The NP will also have to determine what supplies are needed. They can purchase used equipment that is still functional but more affordable. Furthermore, the NP should create a patient-friendly atmosphere. Design the waiting area to be relaxing and comfortable. The environment must be inviting and represent the practice as a whole.
Hiring Staff for an NP Practice
Some new business owners may avoid hiring staff during their first year while their business grows. They do this to keep their overhead as low as possible. This would require the NP to do all training and serve multiple roles such as provider, medical assistant, receptionist, and office manager.
When the NP is ready to hire supportive staff, they should find staff that are people-friendly, dependable, and adaptable. In an expanding business, it is important to have staff that can grow with it. The potential employees should be ethical and hold values that mirror helping patients.
Moreover, the NP should assess for appropriate skill level and experience. For example, some states restrict the scope of practice for medical assistants, so the NP may need to have a licensed nurse as part of their team instead.
The NP should create an employee handbook that includes written policies and procedure manuals. This ensures that support staff work within their scope of license and training.
The NP may consider hiring coders or experts in billing. This can bring additional revenue to the practice. Unfortunately, most providers were not taught how to code well during school. The NP can focus on seeing more patients and other business endeavors by having someone in place to assist with the billing.
Designing a staff development system in the practice is crucial. This would include orientation, cross-functional training, and mentoring. This will ensure that the NP is investing in staff, which will increase employee retention, practice efficiency, and patient satisfaction.
Obtaining Patients for a New Practice
Nowadays, it is important to have a website for any healthcare practice. This should have contact information and services offered. Social media is a popular way to spread information and can even be free initially. Post daily on applications or websites such as Instagram and Facebook. The NP can even purchase Facebook ads to spread the word about the business. If the NP has a sizable budget for marketing, they can consider designing flyers, putting up signs and billboards, and even creating commercials in their local community.
Word of mouth is also very valuable. If patients have a good experience at the medical practice, they will also encourage their friends and family to join. Ask patients to support the office and provide good reviews on Google and Yelp. Patients are more inclined to choose a clinician that has great reviews online.
The NP can additionally sign up with multiple insurance companies. Accepting various forms of health insurance can increase the number of patients available to join the clinic. Working with insurance companies can be a "free" form of advertising. As patients simply contact their insurance plan to see which practices are within the network and close by.
Business Loans & Savings Considerations
When creating a practice, a large sum of money will be needed upfront. These funds will be used to set up the office and invest in marketing. The NP will need to research business loans that may be utilized to open the practice. The NP should collaborate with a lender to obtain appropriate funding and guarantee that they are on the same page.
Once the practice makes a profit, be sure to keep at least six months of cash on hand to cover expenses. Bottom Line Practice Solutions states that "undercapitalization is the number one contributing factor to a healthcare company's failure."
Using their business plan, the NP will have to dictate financial projections such as expected income, capital expenditure budgets, and balance sheets. They will have to consider how much the electronic healthcare record (EHR) will cost. Then, budget for office supplies such as printers, paper, pens, and folders, as well as for medical supplies such as gloves, medications, and machinery. The NP will also need to budget for operational expenses such as rent and utilities. If the practice relies on insurance payments, there will be a turnover time between submitting a claim and getting it processed.
The traditional model of a healthcare practice is to obtain payment through health insurance. In this case, the NP will have to enroll with Medicare and Medicaid to become a participating provider.
The Medicaid application varies by state. However, enrolling with Medicare is done online through their PECOS portal. To accept commercial insurance, the NP must contact insurers directly to be credentialed with them as a provider.
On the other hand, many modern-day clinicians are avoiding the strenuous process of working with insurance companies. Instead, they follow a cash-only model. The practice would have to give patients a list of charges per service upfront so that the patients can pay before services are rendered. This is typically an all-inclusive fee for a wellness exam, labs, or similar procedures.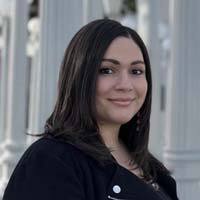 Sophia Khawly, MSN
Writer
Sophia Khawly is a traveling nurse practitioner from Miami, Florida. She has been a nurse for 14 years and has worked in nine different states. She likes to travel in her spare time and has visited over 40 countries.
Being a traveling nurse practitioner allows her to combine her love of learning, travel, and serving others. Learn more about Sophia at www.travelingNP.com.